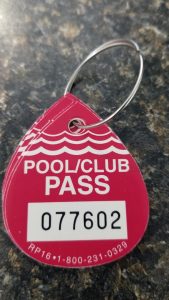 Good Afternoon Everyone!!!
Please take the time to make sure you have the correct pool passes.
If your passes are anything but the image that you see attached to this post.  When security checks the passes those that are with the wrong ones or without them at all will be asked to leave the pool.
**Please note that the Gate card (white card for entry into Ventura Country Club) does not serve as a pool pass for Southpointe!**
Pool passes can be picked up at the Southpointe Management office Monday through Thursday 9am-5pm and Friday 9am-3PM, the office is closed on Saturday and Sunday.